Monday, April 14, 2014
Not only am I a total control freak, but I also try to take the eco-friendly route when possible. That's me, folks; savin' the world while settin' the mood.
The switch on the left controls the kitchen lights. I wanted to keep this switch the same, but swap out the dining room one on the right for a dimmable option.
Enter Lutron Eco-Dim:
I picked this switch up at Home Depot for about $15. There were many options so I'll tell you why I went with this one.
I want all of the switches in my house to match. It would be kinda weird if there was just one that didn't fit in with the rest; and all of them are toggles.
If not for reason number 1, I still have the kitchen light switch to think about. If I went for a different look for one, I would have to change both.
Then there would be the whole buying a new switch plate deal.
It was cheaper than a lot of the other looks. ...And I'm cheap.
This is one of the old bulbs:
They do make dimmable energy efficient bulbs so pay attention to your packaging and be sure you're getting the right ones.
These are what I got to replace my old bulbs:
Now I feel like I've done a lot of blabbing already, but first thing's first...
Please don't forget that very important step. That would suck. Go down to the breaker box and cut off the electricity to your switch, or you can do what I do and cut off the electricity to the whole house because you're extra paranoid.
Then I removed the filthy switch plate and the switch on the right side only.
I easily detached the wires by loosening the screws that hold them down to the sides of the switch.
After that I simply reattached them to the new dimmer switch in the same spots and tightened the screws to hold the wires in place. Here mine are in the pictures below. The green screw on the top is for the copper ground wire.
I shoved the switch back into the wall and secured it with the top and bottom screws. Then I headed down to the basement to flip the power back on. I wanted to test my handiwork before I had it completely put back together.
Put the switch plate back on and that's all there is to it!
How about a few action shots??
I've been wanting to be able to dim these lights down for SO LONG! Now that I know how simple it is, I can't believe I didn't tackle this little project sooner.
Do you have any rooms that you'll be adding some mood lighting to?
Posted by

Unknown
at 9:16 AM
No comments:

Links to this post
Monday, April 7, 2014
Spring is a wonderful time of year. It's starting to warm back up (sloooowwwly but surely) and the cleaning fever is hitting me. While partaking in the usual spring cleaning to-do's, I'm finding a ton of other little tasks that really should not be overlooked another day.
Meet my armoire.
In 2006 a house fire left my bedroom in a bit of a...crispy state. Luckily no people or pets were harmed, but all of my possessions were lost. For somebody that has been a thrifter and a hoarder since the day they were born, I must admit I was pretty devastated.
Thankfully this experience really put into perspective just how much emotional stock I should/should not have in my "things." I still love all of my treasures, but they are not everything.
I rarely bought anything new therefore none of it could really be replaced, so when the insurance check arrived and it came time to re-stock I wasn't sure where to start. One thing I knew was that I didn't want anything new.
It has moved to 4 different houses with me and taken quite a beating. One of the doors has been broken off and re-attached, loose trim pieces wobble, and it's covered in water marks from a moving day gone wrong.
This side, pictured below, was the worst of it. Look how blotchy it is!
In the midst of my spring cleaning, I decided it was high time I spruced this baby up. I took some Restor-A-Finish and furniture wax to it and I'd say that the photos speak for themselves.
Here's that extra blotchy side after I was halfway through rubbing on the Restor-A-Finish:
The difference between the top and bottom half is pretty clear! I love this stuff. It brings such a richness back to the wood that, in this case, I didn't know was there in the first place. And without any real work. That's the best part!
Here are two photos of the same door right after wiping it down.
Once I had the wood restored to it's former beauty, those brass pulls were looking pretty awful. Using a paste of a couple tablespoons of kosher salt and fresh lemon juice, I scrubbed those puppies clean too!
I let them sit in the mixture for a few minutes to loosen up the grime a bit and then scrubbed them with the course side of a kitchen sponge until they shone.
I couldn't believe what was hiding under all that grossness!
I'm so very happy that I finally took the time out to show my armoire some love, but also kind of kicking myself for not doing it years ago.
And I'll end with a flashback to ugly before I show you the stunning 'after' shot...
Seriously, what took me so long?! I guess it's back to cleaning now, but I'd say that was a pretty productive "break."
Have you guys experienced the restorative powers of Restor-A-Finish?? I swear to you they aren't paying me...I just love the tiny miracles that this stuff works.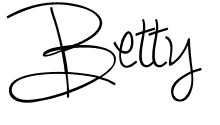 Posted by

Unknown
at 11:43 AM
No comments:

Links to this post